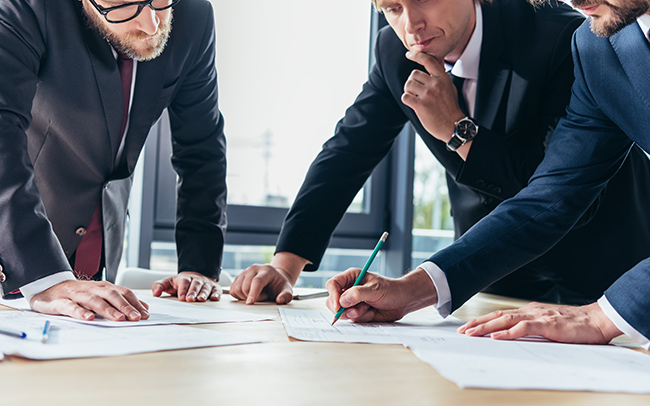 Monitoring and Evaluation Reporting Specialist (m/f)
USAID/Sweden FARMA II - Description of Project
USAID and the Government of Sweden have awarded Cardno Emerging Markets USA a five-year contract for implementation of the Fostering Agricultural Markets Activity II (FARMA II) project in Bosnia & Herzegovina (BiH). The purpose of the FARMA II Project is to create agricultural and agribusiness economic opportunities for BiH farmers and entrepreneurs. FARMA II will achieve this by assisting agricultural producer organizations to adopt European Union (EU) and international agricultural and food standards and new production techniques, produce new high value products and expand their access to foreign and domestic markets. The sectors currently being supported include: fruits and vegetables, medicinal and aromatic plants, honey, dairy and poultry. Specific support to sub-sectors include provision of technical assistance and training support, aiming to expand environmentally sustainable production and processing and enhance the production of value-added food products.

Background
The FARMA II M&E Reporting Specialist is responsible for managing the collection, recording, analysis and reporting of all relevant performance including reporting related to the Swedish/USAID funded FARMA II project. The Specialist will be responsible for the maintenance of well-organized and up-to-date databases on all project stakeholders and all distinct project activities and their results.

The Specialistis responsible for implementing procedures for the collection, collation and analysis of high-quality data and evidence for all program Performance Management Indicators. The position works closely with both project components, and the cross cutting activities of the project, to ensure that the tracking of information on activities is up to date for periodic and real time reporting to USAID, the Government of Sweden and other relevant project counterparts, as required. The Specialist will follow well-defined procedures and maintain organized information, reporting and filing systems to clearly justify any attribution of targeted results to project supported activities. The expert will also be responsible for coordinating project reporting obligations on a monthly and quarterly and annual basis.

Scope of Work – Monitoring and Evaluation Expert

Collect, collate and analyze all relevant M&E information and data on a regular basis;
Lead the collection of relevant information, coordinate with technical teams, edit, prepare, and present the weekly, monthly, quarterly and annual reports;
Support the preparation of relevant inputs for capturing the project success stories;
Fulfil ad hoc reporting requirements to the clients / other stakeholders;
Manage, maintain and provide overall coordination of the M&E Internal Database;
Ensure that all relevant measurable information on activities, stakeholders, and results are timely recorded in the database;
Regularly check the quality of information available in the database, including the supporting electronic and hard copies;
Support the design and implementation of the annual baseline survey;
Facilitate the data quality management and review processes;
Ensure that the donors' databases are regularly updated with project activities, results and progress reports, as required;
Maintain the project filing system including all main technical documents and reports, ensuring appropriate documents are regularly shared with the home office;
Provided assistance to other project activities as needed, as directed by manager.
Key Minimum Capacities Required for Position

Undergraduate degree or higher;
Fluency in BSC and excellent English-language verbal and written skills;
Track record of previous program reporting and promotional and PR activities;
Strong organizational and communications skills;
Demonstrated outcomes of previous work and ability to bring assignments to a successful completion;
A forward-thinking and pro-active approach to working;
Excellent writing and related computer skills and proficiency in Microsoft Office applications (e.g. Word, PowerPoint, others);
A positive, friendly, professional, can-do attitude and appearance in serving as a representative of the project and in all interactions with colleagues within the office.
Timing and Level of Effort:
This is a full time position for BiH Nationals;
Position is based in Sarajevo with frequent travel as needed;
Selected candidate is envisioned to start in March 2020 for estimated 12 months, subject to performance and availability of funds.
---
We encourage qualifying candidates to send a Cover Letter including three References and CV of not more than 3-pages via option "BRZA PRIJAVA".

The closing date for the receipt of applications is February 21, 2020.
Cardno Emerging Markets USA, Ltd is an equal opportunity employer.
All information received will be treated with confidentiality.
Incomplete applications will not be considered.
Only shortlisted candidates will be contacted.


Brza prijava