Pregledavate arhivu oglasa objavljenih na www.boljiposao.com.
Ovaj oglas je istekao 17.02.2019. i više nije aktivan.
Sadržaj oglasa prikazan je isključivo u informativne svrhe.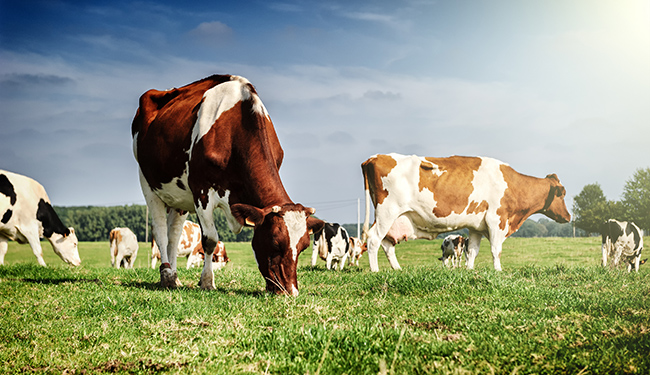 Feeding inputs for cheese and dairy producers (m/f)
USAID/Sweden FARMA II - Description of Project
USAID and the Government of Sweden have awarded Cardno Emerging Markets USA a five-year US$18 million contract for implementation of the Fostering Agricultural Markets Activity II (FARMA II) project in Bosnia & Herzegovina (BiH). The purpose of the FARMA II Project is to create agricultural and agribusiness economic opportunities for BiH farmers and entrepreneurs. FARMA II will achieve this by assisting agricultural producer organizations to adopt European Union (EU) and international agricultural and food standards and new production techniques, produce new high value products and expand their access to foreign and domestic markets.

Background
In dairy sector, there was a significant effort to support producers and processors in receiving better results in milk production and processing industry. The objective of good dairy farming practice is the on-farm production of safe, quality milk from healthy animals under generally acceptable conditions. To achieve this end, dairy producers need to apply Good Agricultural Practices (GAP) in the following areas: Animal health, milking hygiene, animal nutrition, animal welfare, preserving the environment and socio-economic management of the farm resources.

Purpose of the assignment
The purpose of this consultant assignment is to provide training and technical assistance to support dairy producers in producing quality feed and to improve feed balances with decreasing the losses of quality proteins needed for milk production and health of animals using latest food safety standards according to the EU requirements.Special attention will be given to production of the milk for the cheese production since number of the cheese producers will be included within this activity. Usage of ICT will also be considered, as many large dairy farmers have software solutions for mixing feedfor their animals.

In particular, this task will assist both farmers and extension experts as it is expected that through this training and technical activitiesat least 100farmers and advisors from the Ministry of agriculture, municipal offices, different associations and cooperatives and milk processors will be supported.

Anticipated Activities:
The consultant is expected to provide:
- Draft Agenda andtraining materials,specifically designed for the private sector
- Perform theoretical and practical trainings of the farmers and advisors in topics related to the application of best animal nutrition practices
- Deliver trainings in use of the maximum potential of breeding animals, which affects the competitiveness of dairy and cheese producers in the domestic and international markets.

During the trainings it is important to discuss:
- Optimum time to harvest corn and proper silage cutting and storage techniques.
- How to use alternative ingredients and lower costs, while still meeting minimum nutrient levels.
- Recommendations for better milling, reducing costs, increasing throughput, improving storage techniques, and
- Correctly identifying input and output qualityon the basics of energy, available amino acids, minerals, vitamins, etc.

Deliverables:
• Training materials created for trainings - developed and submited;
• Conduct up to 10 nutrition seminars and teach feed formulation to farmers and advisors and If possible visit individual farmers for practical training
• Attendance sheets, evaluation forms and photo documentation must be provided for all trainings (for each day separately)
• Provide samples for feed formulations suitable for different regions/breeds/ingredients of some less expensive feed formulation for milk producers using current and historical prices of existing and potential feed ingredients.

Timing and Level of Effort
To accomplish this task, the total number of planned working days is 8onsiteand 2 offsite and it is expected that the planned tasks will be implemented between February and April 2019. The consultant is expected to undertake up to two trips to BiH during this period. Some on-line support may also be required during the period.

Qualifications and skills
- University degree in agriculture science;
- Excellent analytical, communication, presentation and facilitation skills;
- Excellent computer skills and proficiency in Microsoft Office applications;

Professional experience
- At least 10 years of relevant professional experience in the field of agriculture and animal feeding with the focus on dairy cows;
- Extensive experience in both classroom and on-farm-training on topics related to animal feed and nutrition of dairy cows
- Relevant professional experience of food safety in animal feed preparation and nutrition (EU legislation);


---
This is short term technical assistance (STTA) position for BiH or Third Country Nationals.
We encourage qualifying candidates to send a Cover Letter including three References and CV of 3-pages or less via option "BRZA PRIJAVA".

The closing date for the receipt of applications is February 17, 2019.
Cardno Emerging Markets USA, Ltd is an equal opportunityemployer.
All information received will be treated with confidentiality.
Incomplete applications will not be considered.
Only shortlisted candidates will be contacted.