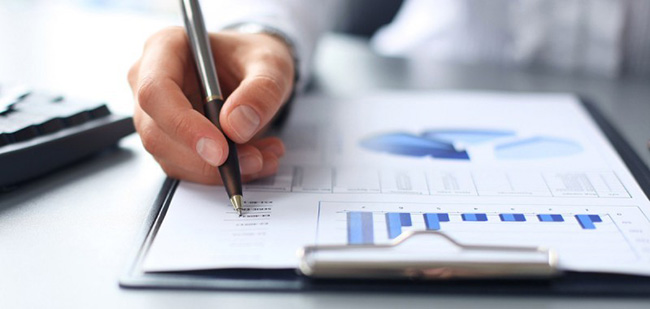 Compliance Manager (m/f)
USAID/Sweden FARMA II - Description of Project
Launched in January 2016, the goal of FARMA II is to support the development of a competitive, market-oriented economy providing better economic opportunities for all its citizens. The project consists of two components with discrete interventions. Component 1 aims to strengthen agricultural POs that have adopted European Union (EU) and international food standards and production techniques, produce new high value products, and have expanded markets. Component 2 aims to strengthen public sector and provide support to implementation of regulations, norms, practices, and rules in the areas of food, veterinary, and plant health and safety, accreditation, standardization, and quality certification related to food and agricultural products and help meet EU and international best practice requirements.

Scope of Work
The FARMA II Compliance Manager has the principal responsibility of working with the grants, operations, and technical teams to help the project meet its contractual objectives compliantly. This role will help ensure standard operating procedures are consistently implemented to fulfill contractual and USAID requirements, with a special focus on compliance in grant processes.

Specific Tasks:

Grants
Provide oversight of grants management to ensure requirements are being followed including, but not limited to:

a) Working with the Grants Manager so that all requirements of the approved USAID FARMA II Grants Manual and related regulations are followed by FARMA II staff and grantees. Ensure that where discrepancies are identified, that corrective action is taken in a timely manner.
b) Working with the Grants Manager to make sure that all evaluations are carried out compliantly and all evaluation decisions are thoroughly documented. Report any issues to COP.
c) Work with the Grants Manager to make sure all documentation and delivery requirements are fulfilled before any disbursements are made from the project account. Focus particularly on cost share requirements to verify that all claimed cost share is fully supported, and ensure all procurement memos for cost reimbursable equipment are accurate with full supporting documentation on file. Report any issues to the COP.

Work with Grants Manager and Technical Monitors to clarify and enforce distinction between grants/financial management and technical monitoring of grants. Support grants/financial management monitoring for grant implementation and closeout, to include site visits.
Work with Grants Manager and Technical Monitors to ensure that monitoring occurs on a regular, risk-based basis, and that all due diligence and monitoring activities are properly documented.
Work with Grants Manager to build the grants management capacity of other members of the Grants Team, which includes part-time support of the Grants & Office Assistant and Finance & Grants Specialist.

Operations
Work in close cooperation with Operations Director and Finance Specialist to ensure full compliance of financial, contractual, and operational records with USAID and Cardno requirements.
Provide oversight to ensure local technical/programmatic subcontracts are compliantly solicited, evaluated, awarded, monitored, and thoroughly documented.

Technical
Serve as a resource to technical teams by responding to compliance-related questions and advising on various contractual matters and Cardno policy to rectify any ongoing or past activities noncompliance and ensure future activities follow suit.
In collaboration with the DCOP/COP, identify and analyze potential issues impacting project delivery schedule, quality and objectives.
Qualifications and skills:
University degree in economics, finance or related discipline;

Demonstrates good knowledge of techniques for soliciting and gathering information;

Excellent analytical skills with strong attention to details and presentation;

Excellent written and oral language skills in both BHS and English;

Excellent computer skills (MS applications and others);

Willingness to travel BiH-wide as needed (must poses valid driving license).
Professional experience:
10+ years of relevant experience in grants management or senior program management;

Demonstrates good understanding of the functions, regulations, and procedures of audit/compliance;

Proven experience in grant programs, audit and/or finance/accounting is a must;

Possesses ability to generate compliance report, identify weaknesses, prepare recommendations on improving processes/procedures;

Previous experience in implementing international funded projects in BiH is preferred.
Timing and Level of Effort:
This is a full time position based in Sarajevo with travel in BiH as needed;

The implementation is expected on about March 2019 and end of the project (December 2020), subject to performance and availability of funds;

This position reports to the Chief of Party and works in close relationship with the Grants Manager.
---
We encourage qualifying candidates to send a Cover Letter including three References and CV of 3-pages or less via option "BRZA PRIJAVA".

The closing date for the receipt of applications is February 17, 2019.
Cardno Emerging Markets USA, Ltd is an equal opportunityemployer.
All information received will be treated with confidentiality.
Incomplete applications will not be considered.
Only shortlisted candidates will be contacted.


Brza prijava