Pregledavate arhivu oglasa objavljenih na www.boljiposao.com.
Ovaj oglas je istekao 18.10.2020. i više nije aktivan.
Sadržaj oglasa prikazan je isključivo u informativne svrhe.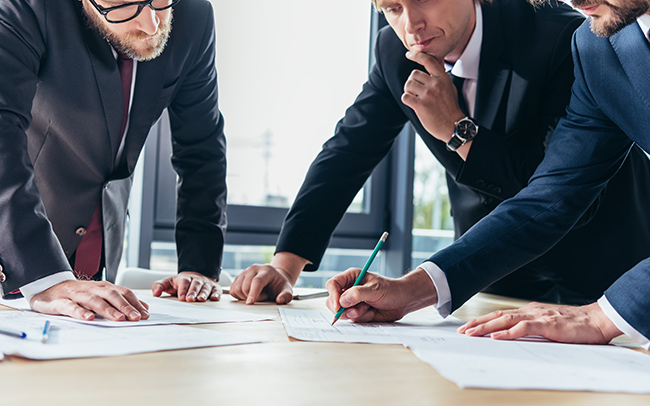 Business Planning Advisor (m/f)
Sweden/USAID FARMA II - Description of Project
Government of Sweden and USAID have awarded Cardno Emerging Markets USA a five-year US$18 million contract for implementation of the Fostering Agricultural Markets Activity II (FARMA II) project in Bosnia & Herzegovina (BiH). The purpose of the FARMA II Project is to create agricultural and agribusiness economic opportunities for BiH farmers and entrepreneurs. Sweden/USAID FARMA II will achieve this by assisting agricultural producer organizations to adopt European Union (EU) and international agricultural and food standards and new production techniques, produce new high value products and expand their access to foreign and domestic markets.

Scope of Work – Business Planning Advisor, Sarajevo Office
The main responsibilities of the Business Planning Advisor based in Sarajevo Office are to deliver technical support to targeted producer organizations (POs) and/or grantees and to support the FARMA II team with grant monitoring and closeouts across the supported sub-sectors (fruit and vegetables, medicinal and aromatic plants, honey, dairy and poultry). The Business Planning Advisor will also assist in maintaining the relationships with the relevant public institutions and private sector beneficiaries, in line with the overall FARMA II work plan and priorities. Part of his/her activities will be related to gathering and recording all required documentation from grant recipients, following the project guidelines.

Specific functions are anticipated to include but are not limited to:
Gathering detailed information from targeted POs to produce business plans suitable for obtaining grants;
Assisting in the writing of grant proposals for POs and submitting;
Keep a well-organized portfolio of grant proposals by targeted POs;
Work with project managers to identify needs of each PO in line with project objectives;
Develop an understanding of the existing business (including products/services, customers, competitors, the overall market and trends) through existing or rapid research and analysis;
Build a detailed financial analysis showing all of the assumptions, drivers, and financial statements for the next 3 - 5 years, accounting for a conservative basis;
Conduct market analysis for the PO/business' core market, assess major industry trends affecting the business, and describe what impact these trends may have on the business
Review research reports and conduct primary research to hone in on ideal buyer type and assess customer demand for the company's existing products and services
Collaborate with relevant project staff in identifying, supporting and effectively monitoring grants from subsectors and their progress during grant implementation and closing out completed grants. This will include timely calls, emails, field visits and regular follow-up to ensure that the project is timely informed about the developments related to grant implementation and that all reporting by grantees is completed within the required deadlines.
Provide support and contributions for the delivery of training and technical assistance to improve targeted POs and farmers' operational efficiency and product quality, business strategies, product design and innovation, business management & administration;
Following the guidelines from FARMA II Environmental Consultant, conduct progress site visits and prepare relevant reports on implemented environmental mitigation measures for the new and ongoing grant activities;
Provide weekly updates in writing and regular communications with line manager (DCOP/COP);
Contribute to FARMA II monthly, quarterly and annual reporting to USAID/Sweden, support the development of activity plans, evaluate challenges and mitigate risks related to implementation of work plans and related technical assistance;
Provide any other assistance to project activities as needed or directed.
Qualifications and skills:
University degree in Economics and Management is preferred, with a strong financial/analytical background;
15+ years of financial management experience with planning, forecasting, and business analysis; with 5+ years of prior experience as an advisor to or working experience in the banking and/or microfinance sectors are mandatory;
Experience with USAID and EU donors on SME development focused on Agricultural development while writing business plans and with grant making components mandatory;
Demonstrated working visits to the USA and/or international experience along with HACCP management training an advantage;
Advanced Excel proficiency. 15+ years of practical experience of using Excel for building and maintaining financial statements and models;
Proficiency with analytical and presentation tools (Excel pivot tables, SQL queries, graphing, PowerPoint)
A "big picture" mentality while maintaining a calm working attitude;
Experience conducting market research, including analyzing and synthesizing research reports and conducting primary research
An understanding of marketing channels and go-to-market strategies
Excellent spoken and written communication; comfort reaching out to and interviewing the company's management, employees, and customer base;
Demonstrated fluency in written and spoken BHS and English languages;
Excellent computer skills and proficiency in Microsoft Office applications;
Proven ability to work in a team and under pressure;
Willingness to travel BiH-wide as needed. Valid driver's license is mandatory (Class B).
Professional experience:
15+ years of relevant professional experience;
Demonstrates good understanding of different regulations and procedures for financial support;
Ability to influence and manage positive and effective relationships with co-workers and project leaders;
Knowledge or experience working with the USG, Government of Sweden or other donor funded programs, as well as the experience working on environmental compliance, would be considered a strong advantage.
Timing and Level of Effort:
This is a full time position based in Sarajevo available for BiH nationals;
The implementation is expected to take place between November 2020 through April/May 2021 (TBD);
The position reports to FARMA II Chief of Party or designate and works closely with the technical team and related experts.
---
We encourage qualifying candidates to send a Cover Letter including three References and CV of 3-pages or less via info@farmabih.ba including Ref: Business Planning Advisor in the email subject.

The closing date for the receipt of applications is October 18, 2020.
Cardno Emerging Markets USA, Ltd is an equal opportunity employer.
All information received will be treated with confidentiality.
Incomplete applications will not be considered.
Only shortlisted candidates will be contacted.